StarWind Software Infographics/Network Diagrams
Starwind Software is a technology company whose primary focus is on networking and data backup solutions for business environments. This series of infographics was created in order to present these various solutions to prospective clients.
To read a recommendation written about me by StarWind Software CEO Zorian Rotenberg, please visit my Awards & Recommendations page. To see other graphic design work I've done for StarWind Software, please visit the Starwind Software Packaging page.
StarWind Software Virtual Machines
This diagram was designed to show how the StarWind SAN could be used to communicate with ESX Server Virtual Machines via Vmware VMFS.
StarWind Software SAN Diagram
This diagram was created to show how the StarWind Secure Area Network (SAN) is compatible across multiple platforms, such as Microsoft Exchange, Hyper-V, Vmware, SQL Database, and Oracle Database.
StarWind Software Mirroring and Replication
This diagram was created to show how multiple StarWind SANs can be used to mirror and replicate data for a disaster recovery server.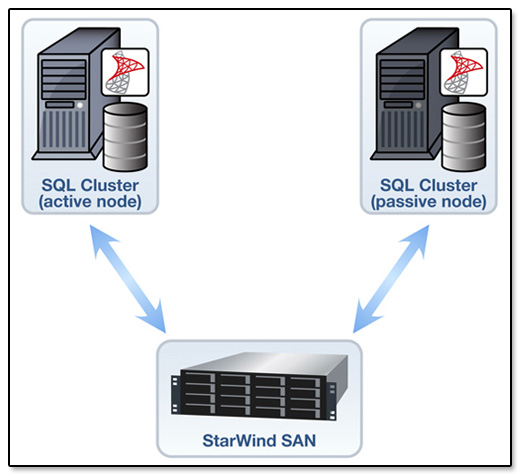 StarWind Software SQL Cluster
This diagram shows how the StarWind Secure Area Network is compatible with both active and passive nodes of SQL Clusters.
StarWind Software Hyper V
This diagram was designed to illustrate StarWind SAN's compatibility with Microsoft Hyper-V Virtual Machines.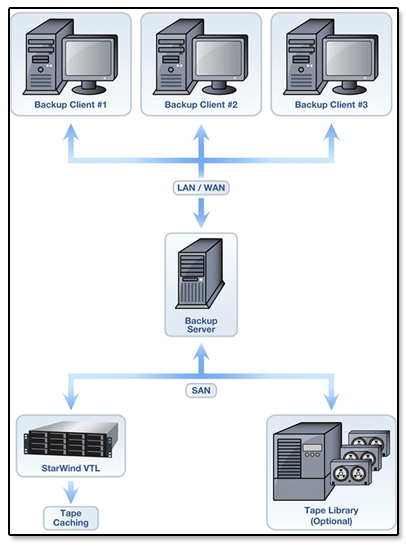 StarWind Software Tape Library Backup
This diagram showed how the StarWind VTL could be used in conjunction with a Tape Library or other server to backup multiple machines.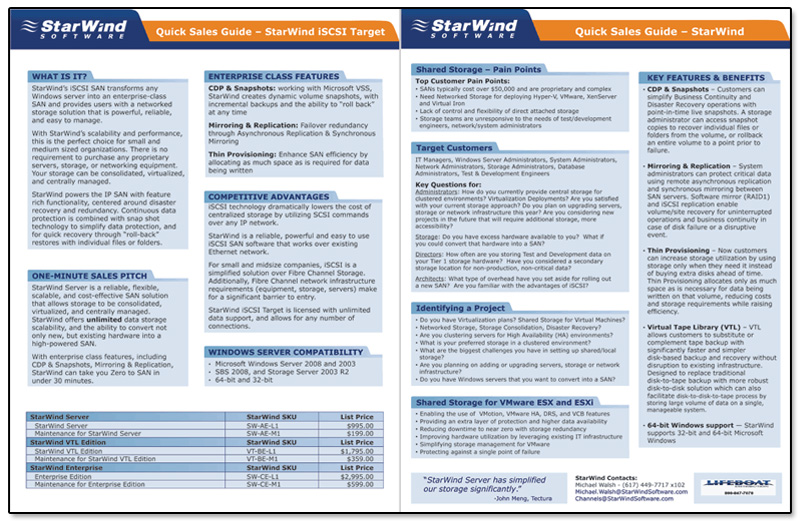 StarWind Software Spec Sheet
This two-sheeter was created for both sales employees and potential customers to highlight the numerous features and uses of the Starwind software. The layout was designed with ease of information location in mind.